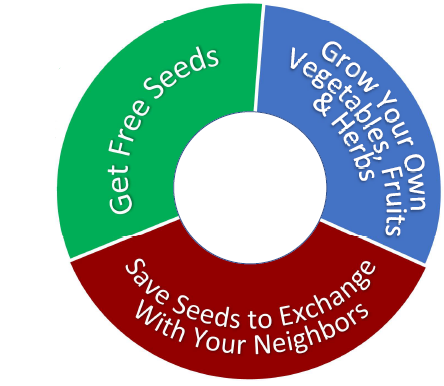 COMING SOON!
The seed exchange is located at the Manassas Park City Library in Blooms Park. It is open and free for the entire community. Anyone can get free vegetable, fruit & herb seeds! Just don't forget – after you've grown your own save some seeds to exchange with your neighbors!
Don't take more than you need

Sharing is caring, Donate seeds back (if you can)

Please package and label any donated seeds, no one likes gambling on which loose seeds are which!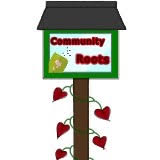 See below for class schedule. All classes are at 1:00pm on Zoom.
Registration is required for each session.

March 13, 2021 - Getting Started
We will look over an introduction to gardening video provided by the VCE Prince William Master Gardeners that'll go over where to start the perfect garden, how you take care of it, and how you get it and your seeds ready for gardening.
March 27, 2021 - Gardening Principles
April 10, 2021 - Containers for Gardening & Seed Starting
We will go over the different types of containers you can use for gardening and how to properly prepare your seeds for growing.
April 24, 2021 - Container Gardening
We will go over all the different plants you can grow in a garden and what's the best area in your apartment/house to grow your plants.
May 8, 2021 - Buddy Plants
We will talk about what kind of plants go well together and what wont, as well as some reasons why certain plants do and don't go well together.
May 22, 2021 - Pest Management
We will look at a garden pest management video provided by the VCE Prince William Master Gardeners that talks about the different ways to identify pest and how to get rid of them without using harmful pesticides.
June 5, 2021 - Hydroponics for the Hobby Grower
June 19, 2021 - From Scraps to New Veggies
This will be an informational video rather than a workshop. The library will be closed in observance of Juneteenth. The video will be posted on June 20th. 
We will discuss and show examples of different vegetables you can grow from scraps you would normally throw out.
July 3, 2021 - Peppers
We will talk about the different types of peppers and go over some ways they can come out looking wrong with videos provided by the VCE Prince William Master Gardeners.
July 17, 2021 - Small Fruits for the Home Garden
We will look at different fruits (both native to Virginia and not) that you can grow in your own garden with a video provided by the VCE Prince William Master Gardeners.
July 31, 2021 - Hydroponics II
August 14, 2021 - Fall Vegetable Gardening
August 21, 2021 - Seed Saving
We will look at a Seed saving video provided by the VCE Prince William Master Gardeners and talk about how to give the seeds back to your community.
September 11, 2021 - Cover Crops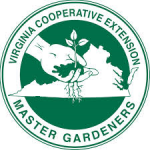 Master Gardeners of Prince William strives to make our community a more sustainable, healthy and beautiful place to live and to educate residents about the many benefits of gardening, including the opportunity to grow nutritious, healthy food, environmentally friendly landscapes, all with the ultimate goal of protecting water quality in local waterways and the Chesapeake Bay.
Have a question for a Master Gardner? Contact the Extension Horticulture Help Desk at [email protected]
More information can be found: https://mgpw.org/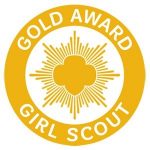 The Girl Scout Gold Award is the mark of the truly remarkable—proof that not only can she make a difference, but that she already has. Seniors and Ambassadors who earn the Gold Award tackle issues that are dear to them and drive lasting change in their communities and beyond.
More information about the Girl Scout Gold Award can be found at: https://www.girlscouts.org/GoldAward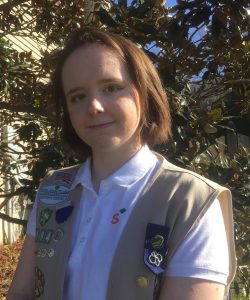 "I want this project to provide easier and cheaper access for people to low cost healthy food and a way to start their own garden. I hope that this will eventually turn into a commonly used supermarket alternative that'll get the community to come together and share all their different diverse seeds." – Casey Hummeldorf