Pre-Registration Opens June 1st!
The Summer Reading Program encourages readers of all ages to read 20 minutes a day for at least 20 days.
Participants can read physical or electronic books (including graphic novels) or listen to audiobooks. After 20 days the reader will earn a prize bag and will be entered into the grand prize drawings. Readers can receive bonus entries into the grand prize drawings by completing an additional 20 days and by attending events hosted by librarians and local performers, completing online library challenges, and participating in community experiences to find secret codes.
Read Beyond the Beaten Path
For All Ages!
Read, and log, 20 minutes each day!
Earn Prizes & eBadges!
Prizes:
Midway Point =
Manassas Park Community Center/Signal Bay Waterpark Day Pass
Completion  =
Certificate of Completion
Prize Bag
Free Book
1 Entry into the Drawing at the end of the Summer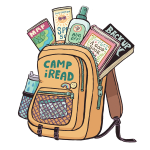 You can earn up to 3 entries into our Drawing!
– Complete the Summer Reading Program by reading 20 minutes for 20 days
– DOUBLE your time and complete the Summer Reading Program a second time (20 minutes for 40 days)
– Complete the Bonus Challenge by attending events and finding secret codes
Wondering what you could win?! 
You'll have a chance to win a kindle, some gift cards, passes to local attractions, stuffed animals, and so much more!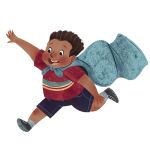 Visit our Calendar of Events for a complete listing of our programs & events!
Locations are below. All programs are 1 hour unless noted otherwise.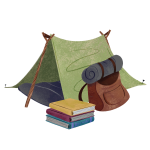 »Camp Adventures: (all ages)
Mini Golf

June 24th from 2-7pm

Show off your skills on the golf course!

Challenge your friends, family, and neighbors on this 9-course golf course!


Signal Hill Park

Groovy Nate®

July 15th at 4pm and 5pm

There will be a 15 minute transition time between shows!

Come enjoy this interactive show!

Groovy Nate is a Grammy nominated children's entertainer, and a Wolf Trap/Kennedy Center Teaching Artist, who creates fun and educational shows using exotic musical instruments, comedy, and puppet skits— a la Sesame Street meets Parliament/Funkadelic. Check out his song, "Respect Everybody" from the Grammy Nominated album All One Tribe here!


MPCC: Banquet Hall

My Reptile Guys

July 29th at 3pm, 3:40pm, and 4:20pm

Meet some of our favorite reptiles!

Learn about reptiles and then meet, pet and pose for pictures with the reptiles!


MPCC: Banquet Hall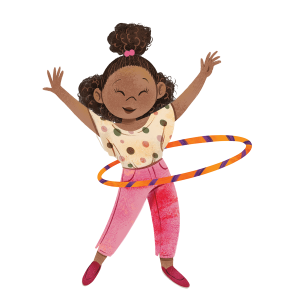 »Camp Littles: (0-6)
Spanish Storytime

Tuesday mornings at 10:30am

Starting June 28th


MPCC: Yellow Conference Room

Storytime

Tuesday mornings at 11:30am


MPCC: Yellow Conference Room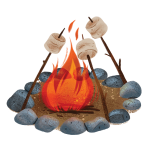 »Camp Explorers: (all ages)
Camping 101

Wednesday, June 22 at 3:30pm

Basics in camping




MPCC: Yellow Conference Room

Let the Games Begin

Wednesday, July 6 at 3:30pm

Camping Games


MPCC: Yellow Conference Room

Craft & Create: Planter Pots for Pollinators

Saturday, July 9 from 2-4pm

Design your own Planter Pot


MPCC: Yellow Conference Room

Nature Paint

Wednesday, July 20 at 3:30pm

Paint with materials from nature


MPCC: Yellow Conference Room
»Camp Counselors: (18+)
School Support: Returning Student Registration *bilingual

Thursdays from 12:30-2:30pm

MPCC: Blue Conference Room 2

Worry Less, Color More

Saturday, July 23 from 2-4pm

Adult coloring program


MPCC: Yellow Conference Room

Nature of NOVA

Thursday, July 28 at 6pm

Learn about local nature


MPCC: Blue Conference Room 2
»Storywalk®
All Summer Long!
(starting June 20th)
Combine reading and nature with a Storywalk®!
We'll be having a Storywalk at Blooms Park, Signall Hill Park, and Costello Park. With three different options, you're sure to find the story – and walk – that's best for your family!