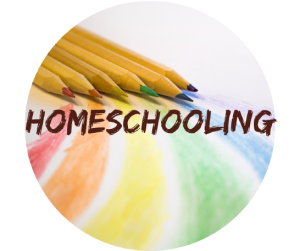 Homeschooling, also known as home education or elective home education, is the education of school-aged children at home or a variety of places other than school. Here at Manassas Park City Library we strive to support our local homeschoolers in anyway we can!
If you have any suggestions, please Contact Us. We'd also appreciate your feedback on this short survey.
What do I need to homeschool?
You can find the official listing from the Department of Education here.
Is there a handbook or anything to reference?
Programs for Homeschools
The library will host special events for homeschoolers and their families. Please check back as we develop the schedule for programs.
CHESS
HOPE: Home Organization of Parent Educators (VA)
The Organization of Virginia Homeschoolers
Home Educators of Virginia
Culture at Home
We Home Educate and Train (W.H.E.A.T.)
Northern Virginia Homeschool Athletic Association | Sports
St. Nicholas Cottage School