Free expert tutoring, proofreading for essays and more.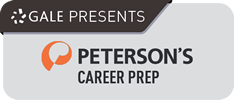 Provides guidance and essential activities for job-seekers and those exploring career options.

Learn a new language at your own pace! Includes downloadable lessons, games, and much more. Languages include: American Sign Language, Spanish, Japanese, Italian, Hindi, German, Arabic, English as a Second Language and more.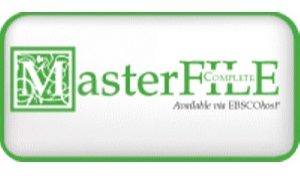 MasterFILE Complete offers the largest collection of popular full-text magazines, reference books and other highly-regarded sources from the world's leading publishers. This is the best place to start your research project.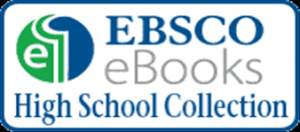 Designed specifically for high school students and their educators. Enjoy casual fiction, literature, and scholarly works–reading for every purpose.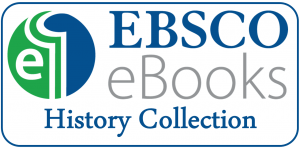 This collection features more than 17,000 world history e-books for all your researching needs! Titles encompass a variety of subjects, including medieval history, history of music, history of science, law in history, history of philosophy, art history, history of technology, history of business and economics, history of religion, military history and more.
A database of basic research and current events articles for Secondary school-age patrons.

A lifelong learning site with instructional videos facilitated by instructors on different vocational, career, personal finance, and self-improvement topics.
Hansel and Gretel: Kitchen Countdown
Abandoned deep in the forest, you have become lost and hungry. You happen upon a quaint little cottage made of the sweetest sweets anyone could ask for. Invited in by a kind-hearted woman, things suddenly turn very GRIMM. You quickly recognize that you are locked inside a witch's kitchen. You have not been invited for dinner, but to become dinner instead!! Quickly race to complete all four of the witch's puzzles and free yourselves from the flames before it is too late. Hurry, before you become the final ingredient!!!!!
Digital Escape Room by the Osceola Library System in Central Florida.
Escape from Wonderland
Try this Digital Escape Room by Moultrie-Colquitt County Library System in Moultrie, Georgia.
Can you escape the Rhymes?
You've fallen asleep reading again! But this time, when you wake, you seem to have been transported INSIDE the book. Luckily you've read this one before – it's a book of nursery rhymes. You're sure if you make it through the book, you'll be back in your own room before you know it!
Digital Escape Room by the Bay County Library System.
Can You Escape the Minotaur's Labyrinth?
The monstrous Minotaur – part man part bull – terrorizes the people who dwell on the Island of Crete. Good King Minos has promised his daughter Ariadne's hand in marriage to anyone who can slay the beast. You are a mere mortal who has accepted the king's challenge. Are you prepared for such a daunting task? If so…..then begin the challenge. If you lose you will be devoured by the Minotaur – becoming just another victim to his insatiable appetite for human flesh! Oh! And there's one more thing – he lives in the center of a labyrinth! You'll have to be careful or you'll get lost – or worse – you'll be found and devoured by the Minotaur!
Try this Digital Escape Room by the Osceola Library System in Central Florida.
Star Wars Digital Escape Room
Another bounty hunter has gotten the jump on you. She's taken the Child and is planning to the collect the reward. The bounty hunter is apparently bored (or crazy) though, because instead of simply killing you and leaving as quickly as possible, she is giving you an hour from the time the holocube was activated to come and find her and the Child.
Can you Escape?
Digital Escape Room by Hillsdale Free Public Library in Hillsdale, NJ
Can you escape the chocolate factory?
Golden tickets have been hidden inside chocolate bars and the lucky people who find them will get to visit the chocolate factory!
It isn't quite as simple as that though, once you find a ticket you must also decipher the secret code…
Try this Digital Escape Room by the St Albans Library.

MPCL is here to help navigate the life skills, activities, and events that you might want a little extra help with. Each week we'll cover a new topic and explain or demonstrate it, so that you feel confident when it's your turn to do it in the real world! Posted to Facebook, Youtube, and here on our website! Ages 13-21.
Resources & References - Episode 1: Nutrition
Resources & References - Episode 3: Recipe Upgrades
Resources & References - Episode 2: Kitchen Basics
Resources & References - Episode 4: Grocery Shopping
Resources & References - Episode 5: Doing Laundry
Resources & References - Episode 6: Mending Clothes
Resources & References Episode 7 - DIY Cleaning Products
Check out the resources to go along with today's video:
1. PDF print out for the cleaning product recipes shown in today's video: https://manassasparkcitylibrary.org/wp-content/uploads/2020/09/DIY-Cleaning-Product-Recipes.pdf
2. PDF conversion sheet for castile soap uses: https://www.lisabronner.com/wp-content/uploads/2012/09/Castile-Dilution-Cheat-Sheet-v1.pdf
Resources & References Episode 8 - Keeping Things Clean
Resources to go along with today's video:
1.) PDF cleaning schedule – https://manassasparkcitylibrary.org/wp-content/uploads/2020/09/Cleaning-Schedule.pdf
2.) PDF cleaning supplies – https://manassasparkcitylibrary.org/wp-content/uploads/2020/09/Cleaning-Supplies.pdf
Resources & References: Episode 10 - Flat Tires
Check out these resources to go along with today's video:
Filling up tires with air:
Manual gauge – https://youtu.be/jE1AUVK-_E4
Automatic gauge – https://youtu.be/9Ly21CA6WrE
Changing a tire – https://www.youtube.com/watch?v=Bq5To-ZH160